We are a great stationery store based in Tallahassee, Florida.
We are made up of a creative team of graphic designers and photographers.
In addition to our great templates that you can modify to make your very own design, we can provide you with a quote for a custom design.
We have always been eager to provide good customer service and through our proof approval process, we work with each one of our
customers in a very personal way. We care as much about your order as you do. We approach our job differently than the big commercial
sites by giving you the extra personal attention that your design and your event deserves. We make sure your photos
are high resolution for print, we send as many free emailed proofs as you need until you tell us your order is ready to print.
Together we make great designs that your loved ones and friends will admire and want to share with others. Our customers
are our inspiration! Thank you for considering us in your search for a great company with great stationery products.
Visit our original website, established in 2008, www.savethedatemagic.net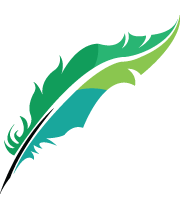 Save Your Date With Our Excellent Customer Service